About Us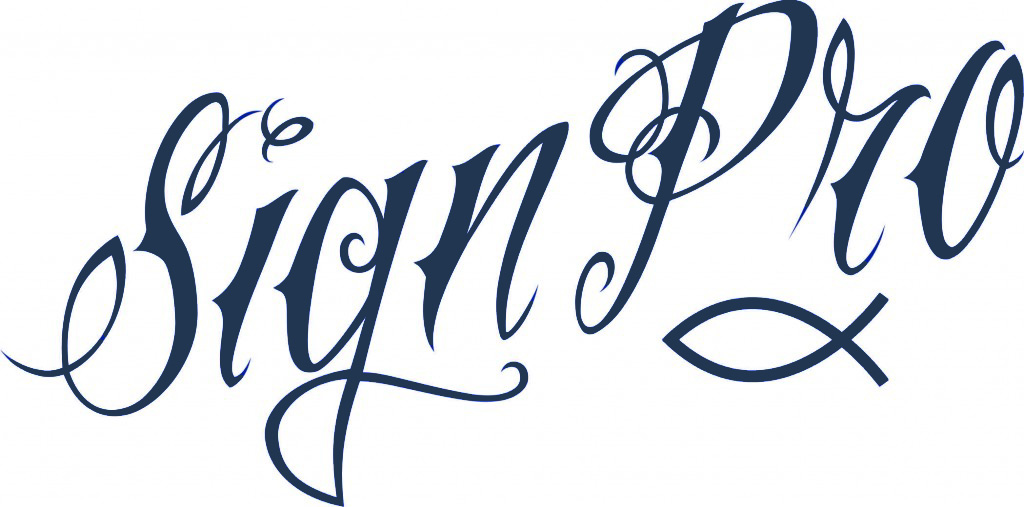 SignPro offers multiple solutions for outdoor and indoor signage, vehicle graphics and lettering, boat graphics and lettering, banners, and window graphics and lettering. We help craft the perfect message and with the ultimate combination of signs and graphics we will help with advertising and brand recognition. Whether you need a business sign, event banner, vehicle lettering, or boat lettering; we are here to help.
---
Signs & Banners
The first thing your customers will see is your sign or banner. A well designed and fabricated sign or banner can promote your business, attract traffic, and enhance your businesses image. Signs can help direct traffic to your office or create a street presence for a new business. Banners are great for driving traffic to your business and promote events, grand openings, and special sales. Our banners can be used both indoor and outdoor.
---
Vehicle Lettering
Transform any vehicle into a moving billboard with custom vehicle lettering and cut vinyl graphics. Advertising on the side of your company vehicle is by far one of the most cost-effective advertising solutions. 
---
Boat Lettering
Show everyone how important your boat is to you by giving it some personality. Custom boat lettering and graphics lets you customize your boat and will certainly turn heads. Anywhere you go your boat will stand out from the rest!